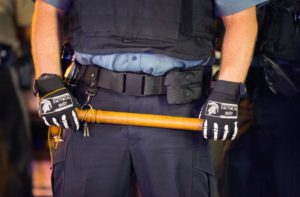 5 Facts About Police We Should All Know:
More than 1500 reported police killings were documented in 2015.
Of the 1500 police killings 35 % of the of blacks killed were unarmed. Only 15% of Whites were unarmed when killed by the police.
In 2015 there were no officers convicted of any of the killings.
Data shows that usually for every 1,000 people killed only one officer is convicted.
Prior to 2015, no government agent kept national statistics on police shootings.
Until we can get a handle on this problem of police killings and brutality we as Americans have to do all we can do to hep out country through this difficult time. I know the killings and brutality are not new. But was is new is having documented/video evidence. We know longer think we have a problem. We now KNOW for sure.
I do not think the police should shoulder all the blame. By large the police are like any other organization to the extend that they primarily have good law abiding protect and serve officers with a few bad apples.
While our leaders, citizens, community organizations and government officials are working to help resolve this matter we have to protect our loved ones now.
The new book, Home Alive, 11 Strategies to Surviving Encounters with the Police, will save the life of our loved ones.